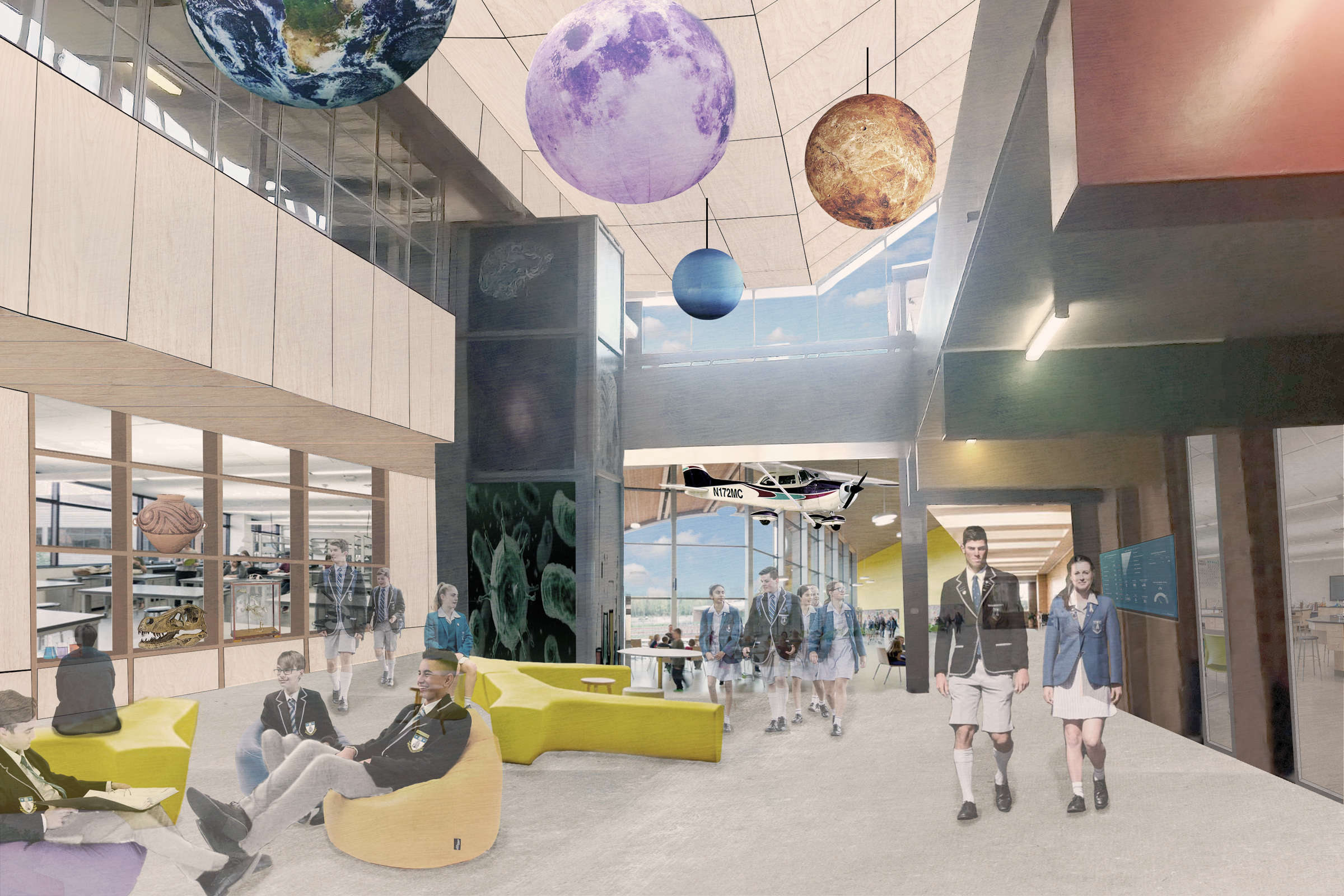 Completed in early 2022, our master plan for Launceston Church Grammar School Senior Campus is now featured on our website. Emerging from an intense in-depth collaborative and consultation process with the school, Morrison & Breytenbach Architects' transformative vision for redevelopment into the future retains and celebrates the unique campus identity and its memorable sense of physical and historic place. The master plan's rationalised functionality, efficient student movement, and revitalised buildings achieve a cost-effective outcome that delivers contemporary learning in a superb environment as befits the legacy and reputation of Launceston Church Grammar School.
Key design elements that structure the master plan include:
An enhanced arrival sequence and interface with the public.
An "academic street" comprised of multifunctional, engaging, and lively spaces connecting academic precincts along an activity spine at ground and first floor levels.
A series of overlapping academic precincts with formal and informal learning and social space, supporting contemporary educational pedagogy.
Re-used, re-purposed and upgraded existing heritage and other buildings demonstrating the school's adoption of environmentally sustainable design.
Visit our project page for more detail and perspectives.
Render by Morrison & Breytenbach Architects