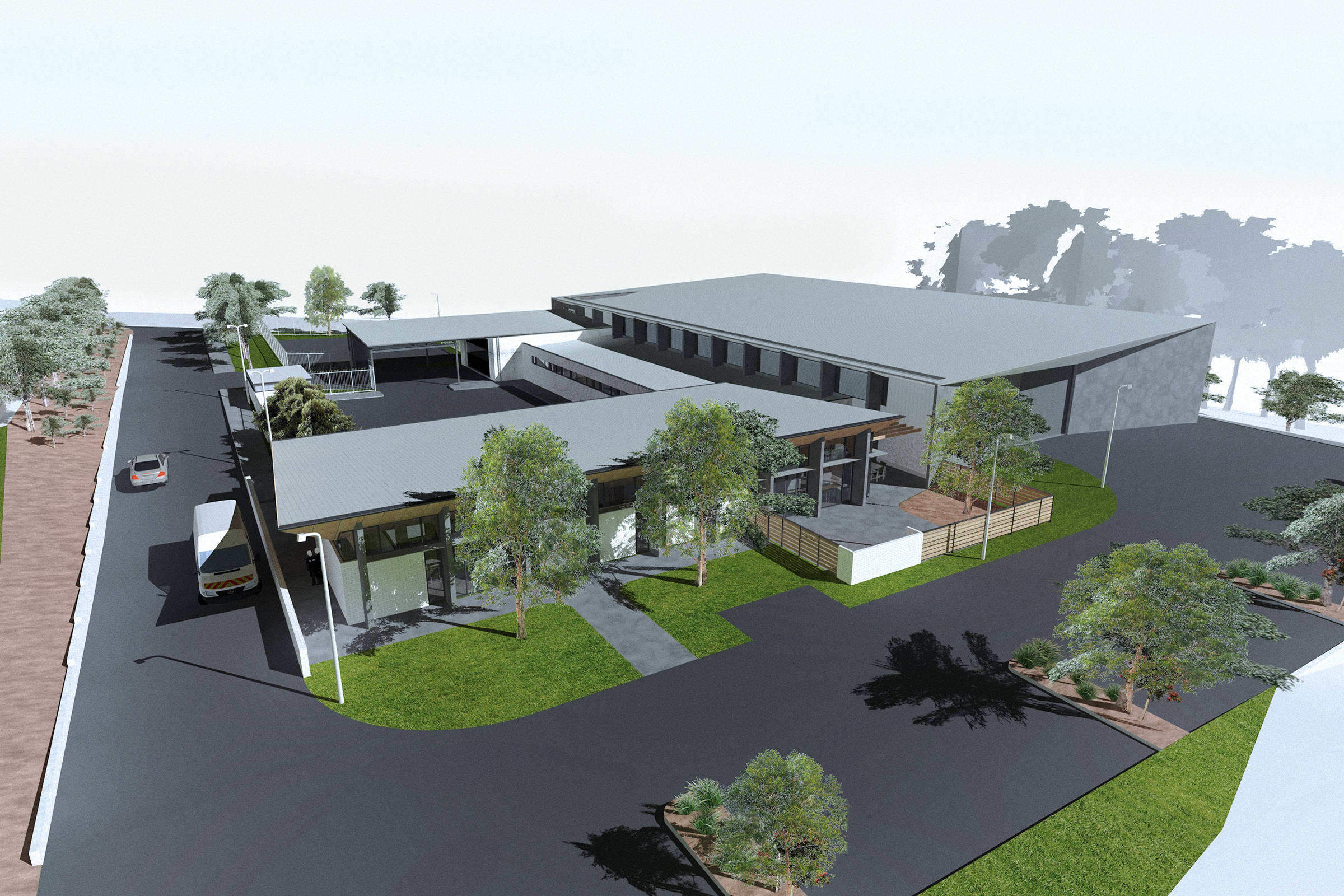 Construction of the new Burnie Ambulance Station on Brickport Road has commenced! Commissioned by the Department of Health and designed by Morrison & Breytenbach Architects, this best practice contemporary ambulance station will meet operational and functional requirements supporting the provision of multiple ambulance services for the north-western Tasmanian community.
The building layout achieves a clear functional layout with a strong focus on infection control in response to the recent Covid pandemic. Paramedic workplace satisfaction has been another strong design consideration with large areas of glazing that capture distant views from the building allowing the eye to rest, as well as providing plentiful sunlight and natural daylight to living areas. The calm interior is designed to support paramedics unwind between callouts.
In three dimensions, distinct building elements express the functions they house, with the primary sculptural forms of the garage and training areas taking dominance, and secondary forms reducing the building scale at ground level. Expressed structural systems have been developed throughout the building, grounding it into the site whilst creating a civic presence and conveying a sense of permanence that is important for the local community.
Building Contractor: Vos Construction and Joinery
Render by Morrison & Breytenbach Architects