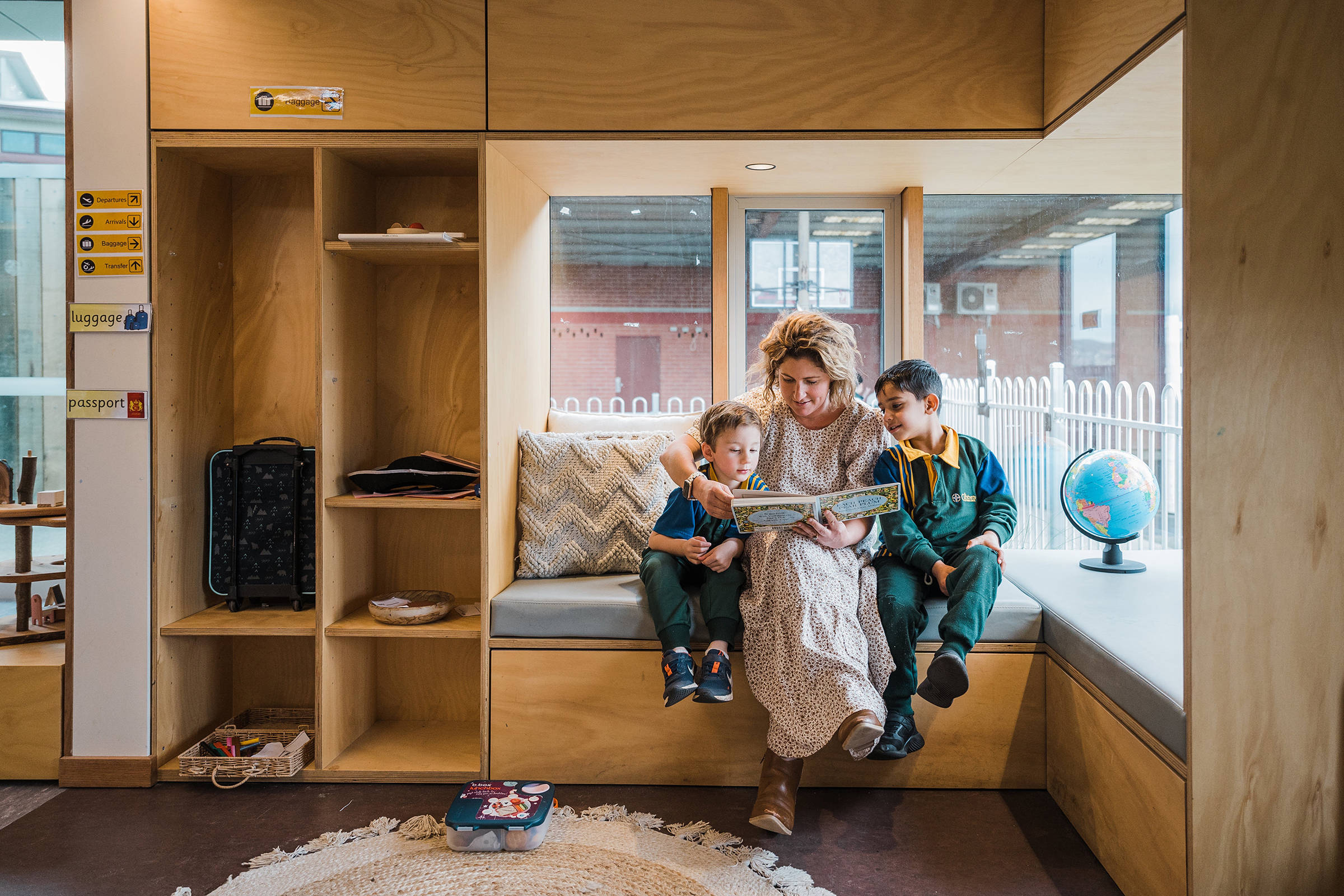 We are delighted to announce receiving the 2023 Australian Institute of Architecture Tasmanian Chapter Award for Educational Architecture for our St Cuthbert's Catholic School Early Years Centre. The award follows its recent international accolade – Learning Environments Australasia Design Awards Winner in Category 4: New Building/s or Facilities – Small.
Our greatest sense of achievement, however, comes from the opportunities our design creates for its users.
Client perspective
"It has been an extraordinary journey for Catholic Education Tasmania to work alongside Morrison & Breytenbach Architects in the re-calibration of St Cuthbert's Catholic School.
Unprecedented high levels of community and school ownership, staff and student interaction, and significant pedagogical success at St Cuthbert's Early Learning Centre primarily rest on the architects' inclusive consultation process and the building's visually stimulating architectural and structural design, sensory stimulus in textures, natural interior finishes, and deep student immersion with nature.
Student and staff connection to an extensive and flexible external learning environment is a powerful and successful design strategy throughout the Early Learning Centre."
Photograph and permission to use: St Cuthbert's Catholic School